Control of screen deployment between the operating room area and CSSD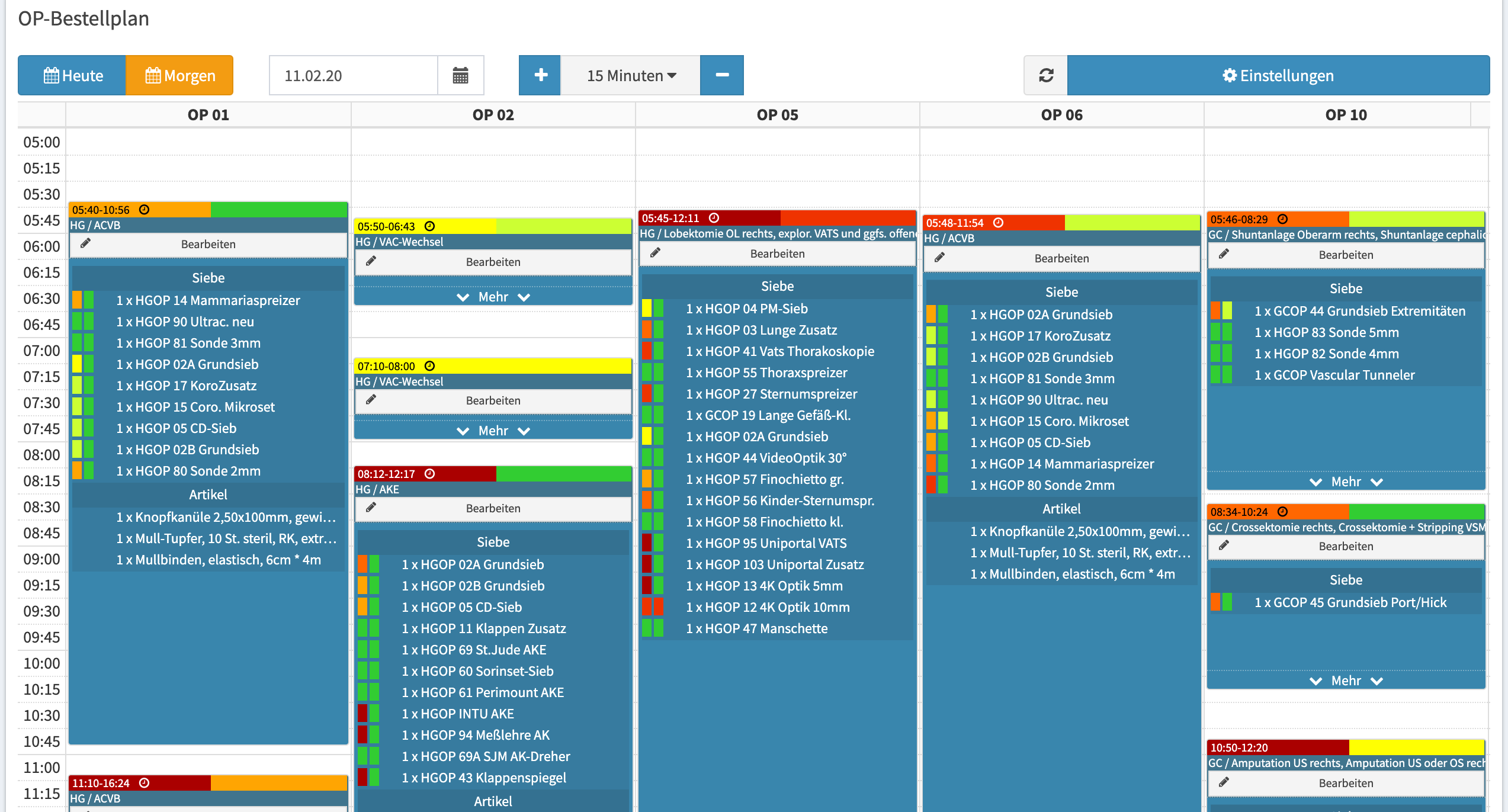 The IT4process CSSD-planner software supports the needs-based supply of sterile goods in the operating room area (esp. surgical sets). A configurable surgical set order system generates optimized work schedules for CSSD employees based on the current surgical program imported from the hospital information system and predefined minimum stock quantities. Expected shortages are displayed in the OR plan which allows for adequate rescheduling. Paper-based storage and order lists are implemented digitally and the communication by fax and telephone it replaced by suitable software-based realtime communication mechanisms. The software was developed together with employees from the surgical area and CSSD. The graphical user interface is characterized by clarity and easy operation.
Easy installation and usage
The IT4process software runs in any current web browser. After the setup of a central server component, the user interface is available from anywhere in the hospital.
Import data from the HIS
In order to plan and control the occupancy of the intensive beds, relevant information from an existing hospital information system and/or CSSD software solution can be imported to the IT4process bed planner software via our open interface. Duplicate manual input of data can be avoided
Simple, intuitive user interface
Simplicity and clarity in the use of software are critical in ensuring a successful application in hospitals. IT4process software is therefore designed from the beginning with the aim of efficient usability with the constant involvement of pilot users.
Case cart
Find out more about the case carts and our corresponding solutions
SteriRob
Research project on the use of robots in CSSD
Smartglasses in sterile supplies
Research project on the use of data glasses in medical device preparation
DAST
Research project on the use of RFID technology in the sterile goods cycle
If you are interested please contact us!
+49 (0) 241 - 41 25 06 20