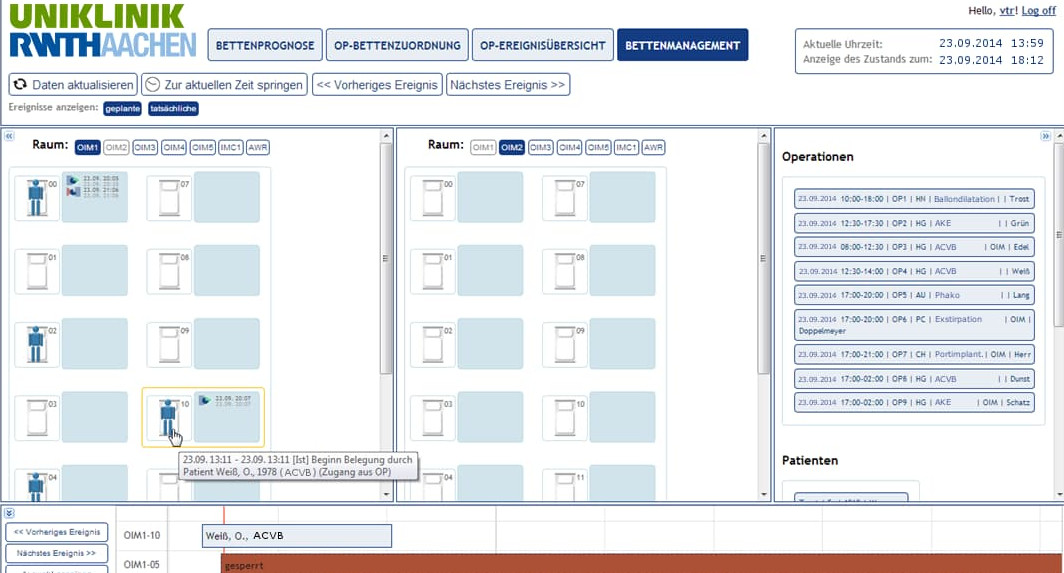 The IT4process bed planner creates a uniform information basis for all areas involved in the daily OR business (especially OR management, intensive care bed management, emergency room and anesthesia) regarding the availability of intensive care beds. The software reduces the effort for information exchange in the planning and control of the OR program and intensive care bed occupancy. Information on actually available and required beds is centrally available. Thus the number of daily telephone calls can be reduced, bottlenecks become transparent and all parties involved have up-to-date information at all times.
Easy installation and usage
The IT4process software runs in any current web browser. After setting up a central server component, the operating screens are available for calling from anywhere in the hospital.
Import data from the HIS
Information relevant for planning and controlling the occupancy of intensive care beds can be imported from an existing HIS system to the IT4process bed planner software via our open interface. Duplicate manual input of data can be avoided.
Simple, intuitive user interface
Overview and clarity in the operation of software are essential prerequisites for successful use in hospitals. IT4process software is therefore designed from the beginning with the aim of efficient usability with the constant involvement of pilot users.
If you are interested please contact us!
+49 (0) 241 - 41 25 06 20