IT4process case cart logistics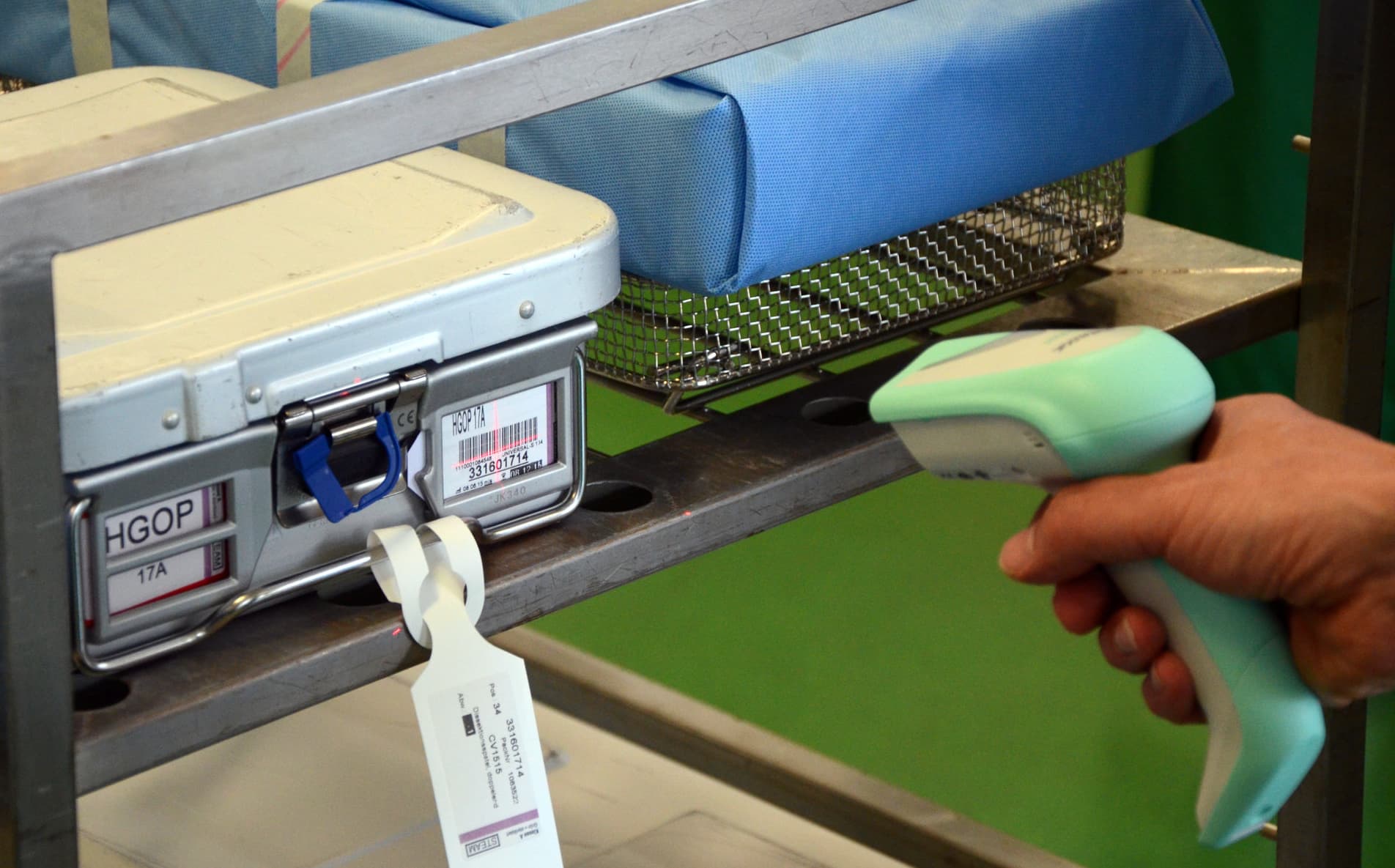 The case cart approach is a way to efficiently provide sterile goods and material for operations. According to the resource requirements for individual cases, employees pick one or more case carts to ensure the just-in-time supply of the operation.
But all case carts are not the same. Just as spatial conditions and processes differ in hospitals, there are also different variations of the case cart approach. For example, case carts can be picked by different groups of people in different locations – by logistics personnel but also by surgical care personnel, in the CSSD, in the case cart stock or in the operating room area. Therefore, it is essential to create individual case cart concepts and solutions. We support you in finding and implementing the optimal solution for your house.
Aims of the case cart system
If you have set the following aims for your hospital, you will achieve these aims with the case cart logistics from IT4process.
Maximize the efficiency of surgical supply processes
Relief of the nursing staff so that they can concentrate on patient care
Optimization of warehousing and logistics
Improvement of resource availability through plausibility check, availability check and priority control
Sustainable standardization of materials and interventions
Control of material costs in the OR (determination of material costs vs. DRG revenues) and precise case-cost assignment
Transparency in consumption and supply processes for CSSD and OR
Reduction of phone calls
Functionalities – Automated case cart logistics
Fully/semi-automatic ordering of case carts (OR screens, implants, consumables) and day case carts, based on the OR program from the

hospital information system

Possibility to manually adjust the case cart list for each individual case
Convenient administration of OR standards and case cart lists
Automatic prioritization
Scanner-assisted, step-by-step picking and de-picking of case carts
Optimization of routes for case cart picking and OR-related provision of materials
Realtime display of the current picking status of the individual case carts and availability forecast
Automatic documentation of the consumption with case reference to the patient
Ongoing monitoring of stocks
Usability on mobile devices
Batch picking of several operations simultaneously
Sterile goods supply
Learn more about sterile supplies and our corresponding solutions
If you are interested please contact us!
+49 (0) 241 - 41 25 06 20